The Mars Volta
Dec. 2008 ~ Last week a friend wrote to tell me my latest album cover for the Mars Volta had made Rolling Stone's list of the Top 50 Album Covers of 2008. Imagine my shock/surprise/THRILL to find out it made #2! So thanks to whomever was involved who made me #2!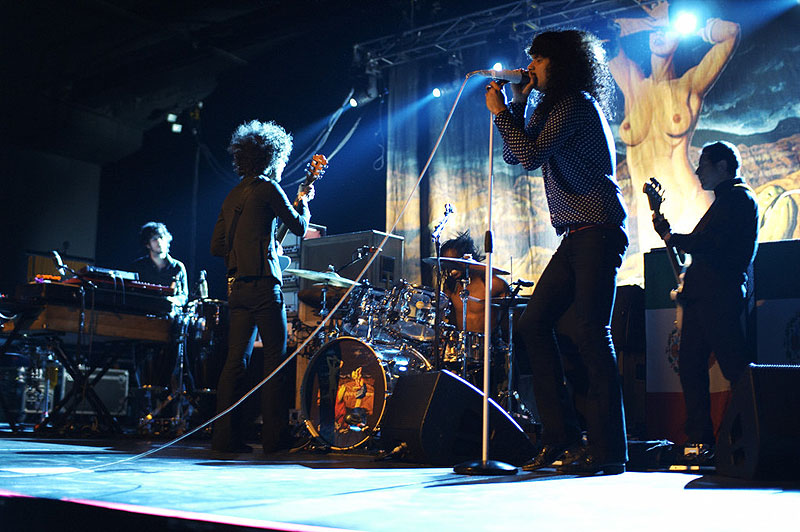 If you took this wonderful photograph, please contact me so I can give YOU credit.
NEW mars volta album launched… bus stop ad.
man & muse
Jeff & 30′ x 30′ backdrop for the mars volta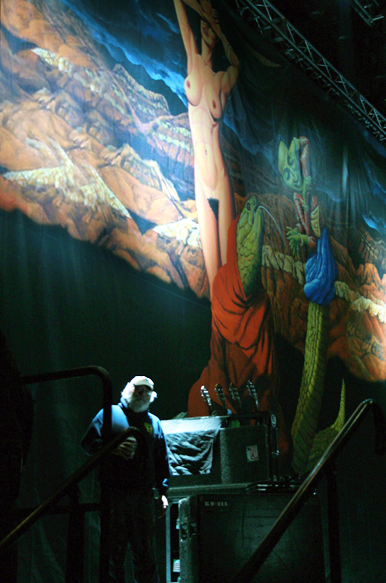 Photo by: Cascade Wilhelm
Thanks to all the TMV fans who came by my show at Bill Graham presents,
New Year's Eve! It was great to talk to everybody. -Jeff Jordan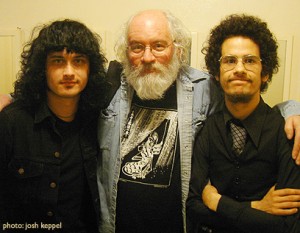 co-conspiritors: cedric, jeff & omar
Berkeley Community Theater – 3:31:07